Land Surveying Company in Northwest Wisconsin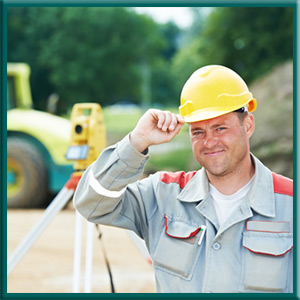 Wagner Surveying Associates Inc. has over 40 years of experience providing accurate land surveying services and mapping data. We are fully licensed and certified with state and national land surveying organizations and can provide boundary and elevation data for construction, real estate, flood certifications and much more.
Whether you're about to start a comprehensive construction project or you're determining property boundaries for a city project, trust in the professionals at Wagner Surveying Associates Inc. for land surveying in Northwest Wisconsin. Our seasoned professionals pay close attention to all details and variables, ensuring the most accurate surveying and mapping data possible, no matter what. With over 40 years of experience and a firm foundation of customer satisfaction spanning four decades, Wagner Surveying Associates Inc. is your premier candidate for any land surveying needs in Northwest Wisconsin. Learn more!
Professional Land Surveyor
Wagner Surveying Associates Inc. goes far and above just providing basic topographical data—we're committed to giving you the full picture of our surveying efforts. Whether it's flood plain mapping to help protect and minimize costs for flood control projects, or providing certified zoning services, we're intent on giving you the accurate information you need to get your project started right. We're happy to provide topographical and elevation data for a variety of industries, including construction, municipal and private needs. Take a look at just a few of the reasons people have been choosing Wagner Surveying Associates Inc. time and time again for land surveying services:
Our experts have over four decades of surveying experience.
We serve Northwest Wisconsin
We are experienced in both elevation and topographic surveying in Northwest Wisconsin.
We specialize in surveying for flood plains, architectural construction and condominium construction.
We offer certified zoning services.
Proudly offering land surveying and topographic surveying to customers in Webster, WI, Burnett County, WI and the following areas:
Minong, WI
Turtle Lake, WI
Hayward, WI
Birchwood, WI
Danbury, WI
Yellow Lake, WI
Grantsburg, WI
Siren, WI
Clam Falls, WI
Frederic, WI
Luck, WI
Spooner, WI
Barronett, WI
Cumberland, WI
Balsam Lake, WI
Shell Lake, WI
Trego, WI
Dairyland, WI
Washburn County, WI
Polk County, WI